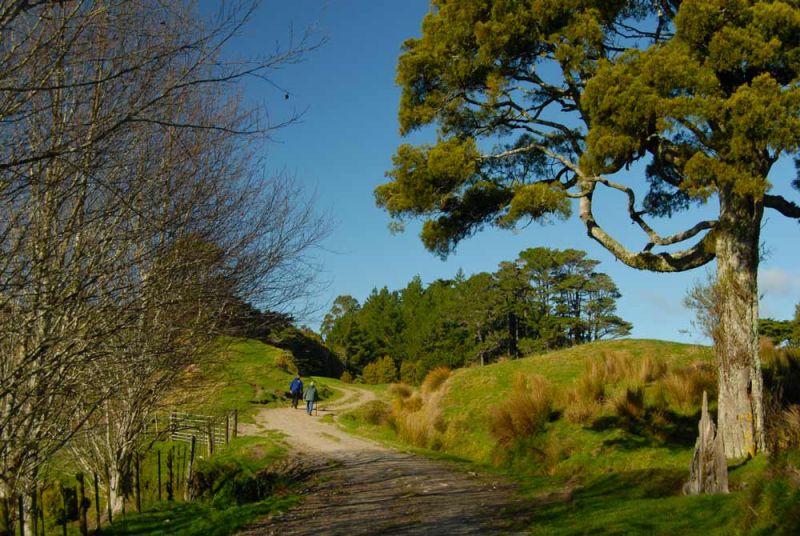 Enjoy a walk from your farm accommodation
Welcome To Kaihoka Farm
Kaihoka Farm is a 3000-acre, working beef and sheep farm in the beautiful Westhaven (Wanganui) Inlet region of New Zealand's West Coast. It is owned and farmed by Jock and Joyce and their family John and Mary.
Gently rolling hills, wetlands and karst outcrops all make up the landscape that we work in here in the beautiful South Island.
Drive over Takaka Hill, through the quaint township of Takaka in Golden Bay, follow the road to Farewell Spit but turn off at Pakawau Hall and then take the road to Kaihoka Lakes.
We offer holiday houses here at Kaihoka. The cottages range from 2 bedrooms (for 4 people) to 6 bedrooms (sleeping up to 16 people), ideal for school groups, tramping clubs, and family get togethers.
The cottages remind us of that bygone era where you couldn't wait for the summer holidays so you could kick off your shoes and feel the sand between your toes.
The family dog (or horse) isn't forgotten either and is welcome by arrangement (as we're a working farm, vaccination certificates and sheep measles dosing required for dogs please).
Please note: walks over the farm are closed from September to October due to lambing - you are still very welcome to book accommodation and explore the rest of our beautiful region.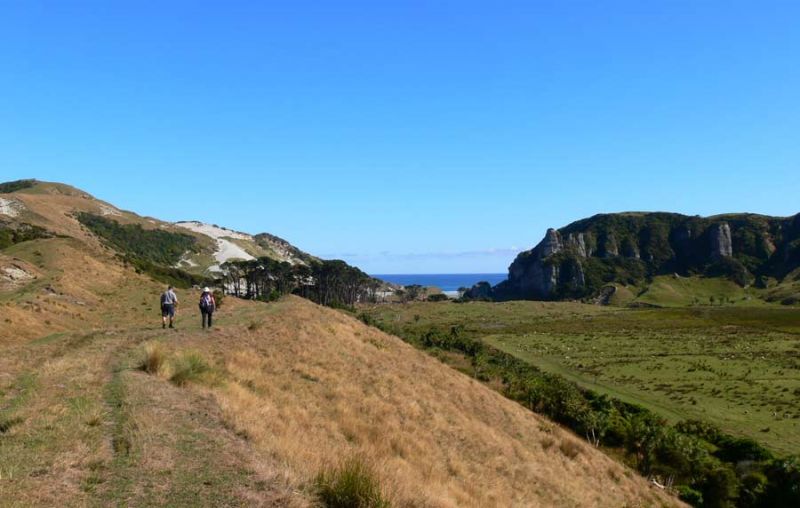 Walk to the sea
We look forward to seeing you enjoy some of our beautiful surroundings while you're here.
The farm itself has many attractions. Walk to the beach, collect some paua, visit the limestone cliffs up Luna, enjoy some bush walks (where you may see weta and New Zealand's carnivorous Powelliphanta snails).
We're just a short walk to Kaihoka Lakes scenic reserve, perfect for swimming in the summer. The surrounding area is great for fishing, mountain biking, boating, kayaking, walking, relaxing.
We have pigs, chooks, house cows, dogs, ducks, and in the springtime lambs and calves so good for a farm experience.
We're only 25 minutes west of Collingwood, an easy distance from Farewell Spit and Pakawau (where you might like to enjoy the cafe).
Wharariki Beach is only 30 minutes away, so there's certainly lots to see and do.
Kaihoka farmer Jock, is also a successful sheep dog trialist, so if you're after a working dog puppy see our Working Dogs' page to see when some are available.
And Joyce writes a column for the Nelson Mail on farming and life in general from her rural perspective - you can enjoy reading her articles here.