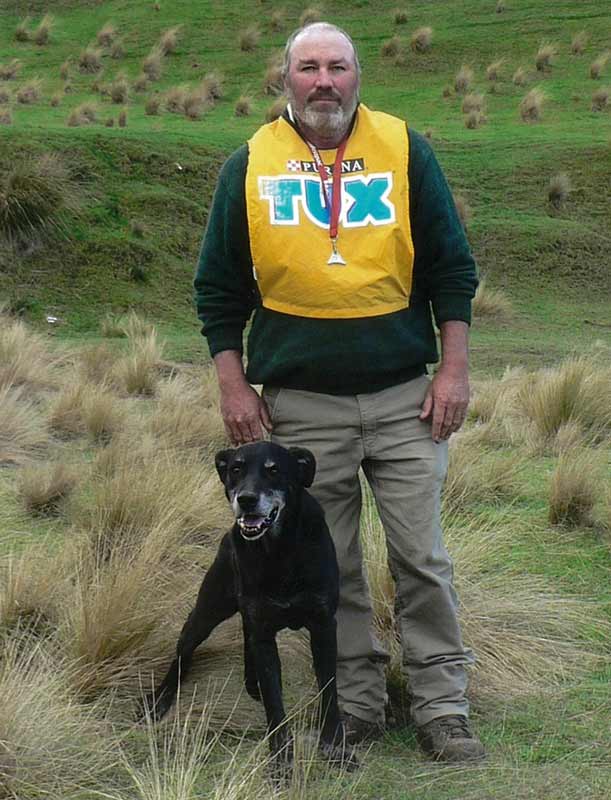 Jock and his faithful working dog, Will
Working Dogs
We have a great team of large energetic working dogs here at Kaihoka, they're used on hill and flat country.
Jock not only works the dogs on the farm but also competes in the annual dog trials. Dog trials involve skill, teamwork, patience and natural ability.
With a sport involving 3 sheep, 1 man, 1 dog and weather, it also helps to have some luck and a judge who likes your style.
Trials start with our local Takaka club trials in January and go over many weekends until the NZ championships in early June. To be eligible for the NZ champs each dog has to accumulate enough points in club events and, for the 6th year in a row, Jock and his loyal black huntaway Will, qualify.
Jock also takes the opportunity to take some of his young dogs out during this time too. With 15 working dogs on the farm, there is plenty of potential.
We breed our own dogs for the farm and also to sell. Smash and Stella are currently our main breeding bitches - we will post their available puppies here when they are available.